Technology has come a long way and thanks to that people can now use 2 WhatsApp accounts o your phone. In this post, we will try to answer some of the most sought-out questions to help you in this process.
Is it possible to have in WhatsApp 2 accounts on one phone?
The answer to this question is yes! Almost every phone nowadays comes with dual SIM card slot support. Therefore, this allows you to use two different numbers on just one single mobile phone. Officially, you cannot use two WhatsApp accounts on one phone but there are companies such as Samsung, Oppo, Huawei, Vivo, and Xiamo that offer dual mode feature which allows you to run two accounts on the same app.
How can I use 2 WhatsApp in Android without jailbreak?
Step 1: Go to Google Play Store and install WhatsApp.
Step 2: Register your primary phone number
Step 3: If you already have WhatsApp on your phone you can just skip the above steps and go straight to the settings in your phone.


Step 4: Head over to Clone App/Dual App/App Twin and click on it
Step 5: A list of apps will appear that you can clone
Step 6: Tap on the option of WhatsApp and then opt for install
Step 7: Set up your second WhatsApp account then open the secondary app
Step 8: After that you can tap on the Agree and Continue options and allow WhatsApp to access all your files and contacts
Step 9: After that, you will be required to register your number. Note that you should not forget to add the secondary number which then will enable you to run 2 WhatsApp accounts in just one single phone.
If your phone doesn`t have the Clone App/Dual App/Twin App, there is a third-party app that you can download from Google Play known as Parallel Space. This third-party will enable you to use 2 WhatsApp accounts on one phone.
If you want to use WhatsApp on your PC you can also download software like Bluestacks which makes this possible.
How to Use 2 WhatsApp on iPhone without jailbreak?
Step 1: Head over to the App Store, download and set up WhatsApp if you do not have it on your phone.
Step 2: Tap on the Safari app and open it, then go to the iOS.Othman.tv. Select WhatsApp 2 then tap on the green button to download it.
Step 3: There will appear a prompt for you to allow WhatsApp to install. Accept it.
Step 4: After you have installed WhatsApp, go to Settings > General > Profile, then enable the Trust VNE Software.
Step 5: The last step is to set up WhatsApp2 and you will be all done.
One huge advantage of is that once you set this up, there will not be any need of you to sign in and out of one account to another whenever you want to switch between the two accounts. You will be able to sign in to both of your accounts in their own respective apps.
2 WhatsApp software for iOS 11
When it comes to installation of 2 WhatsApp for iOS 11 you just use the above steps to set up the whole app for you to use. iOS 11 also supports the dual WhatsApp accounts which makes it quite efficient.
2 WhatsApp for iOS 12
For iOS 12 it makes things quite efficient since it is the new version of iPhones. The set up and installation process is the same and can work very well.
2 Ways to install WhatsApp without number verification
Method 1
Download the TextNow app into your phone from Google Play Store
Open the TextNow app and then write down your number
Open WhatsApp and then verify your number
Inside WhatsApp enter your TextNow number
Wait for the verification SMS to fail
Get your verification number for WhatsApp
Enter the verification code in the WhatsApp
Complete the setup
Method 2
Open WhatsApp on your phone, PC or tablet
Enter your home phone number
Wait for the SMS verification to fail
Enter the verification code
Finish the setup
How does WhatsApp work with dual SIM?
The advancement in technology has made it possible for you to use WhatsApp with dual SIM in your phone. Most Chinese manufacturers allow you to create clone apps that you can use with a dual SETUP.
Where to download 2 WhatsApp software for your phone
When it comes to downloading 2 WhatsApp software for your phone, there are many place that you can do that. For Android phones you can go to the Google Play Store and download apps such as Parallel that you can use to run two WhatsApp accounts.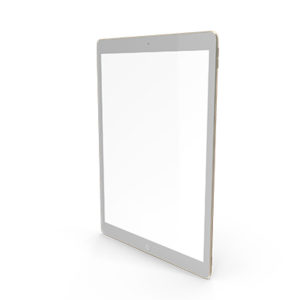 For iPhones you can go to the App Store and download software such as iOS.Othman.tv. that you can use to run two WhatsApp accounts.
2 WhatsApp Software apk where to find it
For Android phones you can find the WhatsApp software apk in the Google Play Store. For iOS devices you can download the WhatsApp software apk from App Store.
What is iOS.Othman.tv.
iOS.Othman.tv. is software that can be used in your phone to run two WhatsApp accounts. You can download from the App Store fast and efficiently. It works very well and makes things quite easier.
iOS.Othman.tv
iOS.Othman.tv is used by many people because it makes things quite easier. The software does not have any glitches as it functions efficiently.
Is iOS.Othman.tv safe to use?
If you want to avoid jailbreaking your iOS device then using iOS.Othman.tv is a great option to consider. It is completely safe to use the software. In fact, most people recommend it as it makes things easier and does not have a lot of issues. The good thing is that thanks to it you are allowed to use 2 WhatsApp accounts in your phone.
Conclusion
As seen from what we have discussed here, using 2 WhatsApp accounts is very much possible. You can go ahead and try the above methods to see how they work on your phone.